Posted by yatesyachts on Thursday, February 18, 2016 at 6:51 pm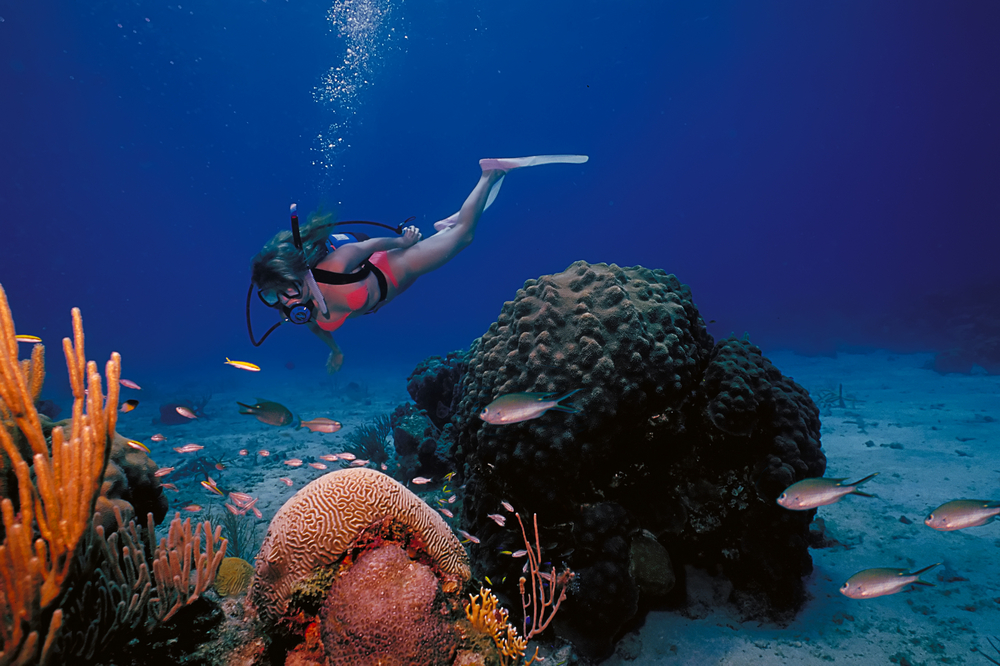 SCUBA Divers will enjoy complimentary diving in the British Virgin Islands on some of our favorite sailboats, catamarans and motor yachts.   What could be finer than combining a relaxing sailing vacation with outstanding diving?   From wreck dives to reef dives, there are dive profiles to fit every ability on your crewed yacht charter in the BVI.
If you're not a diver, but have always wanted to try SCUBA, there are yachts with Dive Instructors on board who can introduce you to the thrill of  breathing underwater.
MADIBA is a 45-foot catamaran whose stellar crew, Captain & Dive Instructor Pete & his wife/Chef Colleen, offer 3 complimentary dives/week.  When you charter this yacht from May 1 – November 30, you can take $1,000 off the published rate and enjoy 5 free dives.  Children 14 and under receive a special discount too.  All inclusive charters start at $2,316 per person per week, with half-board charters for as low as $2,116 per person.  "Pete and Colleen are fabulous hosts.  They're so caring, and  knowledgeable.  From the moment we stepped on board, we knew they were truly interested in our happiness.  We've done a lot of diving in the BVI and thought we had seen it all.  Pete took us to sites you won't find in any guidebook." 
 EXTA-SEA is a 47-foot Leopard catamaran offering 5 free dives on all charters taking place between July 1-October 31, with all-inclusive charters starting at $2,334 per person, or half-board for as low as $2,084 per person.  Capt. Mike is a certified Dive Master.  This yacht is full-equipped for diving with a  compressor on board.
McGREGOR II is a 58-foot Hatteras motor yacht that offers complimentary diving and a free Resort Course for those wishing to try SCUBA.  Captain Tim is your onboard Dive Instructor.  Rates start at $2,834 per person all-inclusive.  Unlike most motor yachts in charter, fuel is included in your charter fee.  "[Chef]  Julie's food was an unexpected highlight of our dive trip!"
MAJESTIC SPIRIT is a 53-foot Royal Cape catamaran with 5 free dives/week included in your rate.  Take $1,500-$2,000 of the cost of your charter for specific sailing dates.  Rates start at $2,368 per person, all inclusive.  Captain Dave and Admiral/Chef Desiree are your fun, flexible and super-creative hosts.
SUBLIME, a 72-foot ketch, offers complimentary diving, dive instruction and dive Certification too.  We have been diving with Captain/Dive Instructor Brian and his Dive Master/Chef, Stephanie, on many occasions.  We experienced First Class dive equipment, easy tank refills from the onboard compressor, and outstanding diving.  When we weren't diving from the hydraulic swim platform on the stern of SUBLIME, the go-fast tender with 110-hp outboard comfortably whisked us to more remote dive sites.  Rates start at $2,375 per person per week, all inclusive.
Contact Sherry to learn more about diving in paradise.  Call her toll free at 1-866-994-7245.