Posted by yatesyachts on Friday, May 8, 2015 at 8:56 pm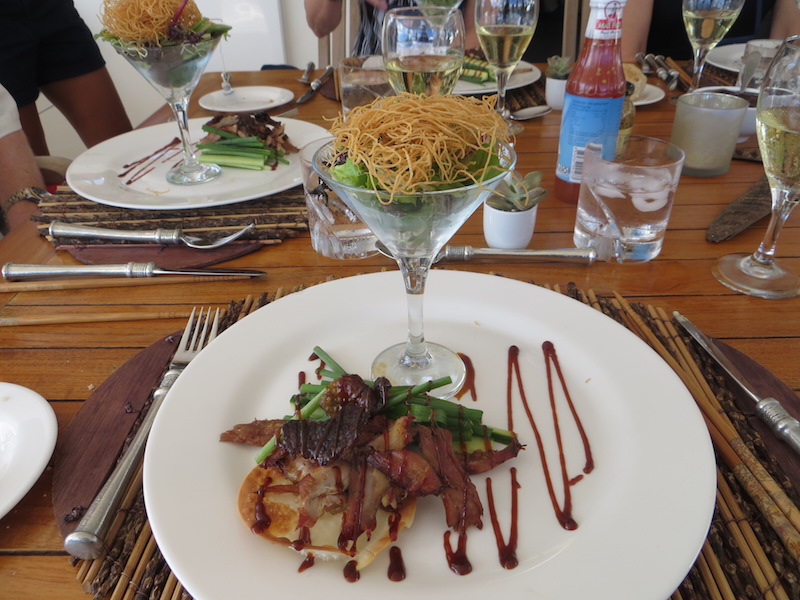 From gourmet to gluten-free, the biggest surprise to many first-time charter guests is the quality of the meals they enjoy on board their yacht. How does such amazing cuisine appear out of that small galley?
Many of today's charter Chefs are culinary-school trained. Meals are as pleasing to the eye as they are delicious to the tummy. Creative table-settings and beautifully-plated cuisine turn mealtimes into a much-anticipated event.
And you decide the menu! Before you leave home, you will complete a questionnaire about your food and beverage preferences. Your Chef will customize a menu that caters to your palate. Special occasions are celebrated in style.
Start your morning with fresh brewed coffee, a variety of teas and juices, fresh fruit, homemade breads and muffins, yogurt, cereal, and a hot breakfast cooked to order. You decide if you want a light or heavy lunch, or a combination of both. Your Chef has prepared Happy Hour hors d'oeuvres to complement the Captain's "cocktail of the day". Most dinners are 3-courses, with perfectly paired wines and mouth-watering desserts.
"The food was out of this world!!"
"5-Star cuisine"
"Everything was fresh, nutritious, and delicious"
"The kids ate foods they never would have tried at home"
If you would like to see the Sample Menu from one of our favorite Charter Chefs and TV Personalities, Chef Lisa Mead, click here!