Posted by yatesyachts on Wednesday, April 29, 2015 at 6:09 pm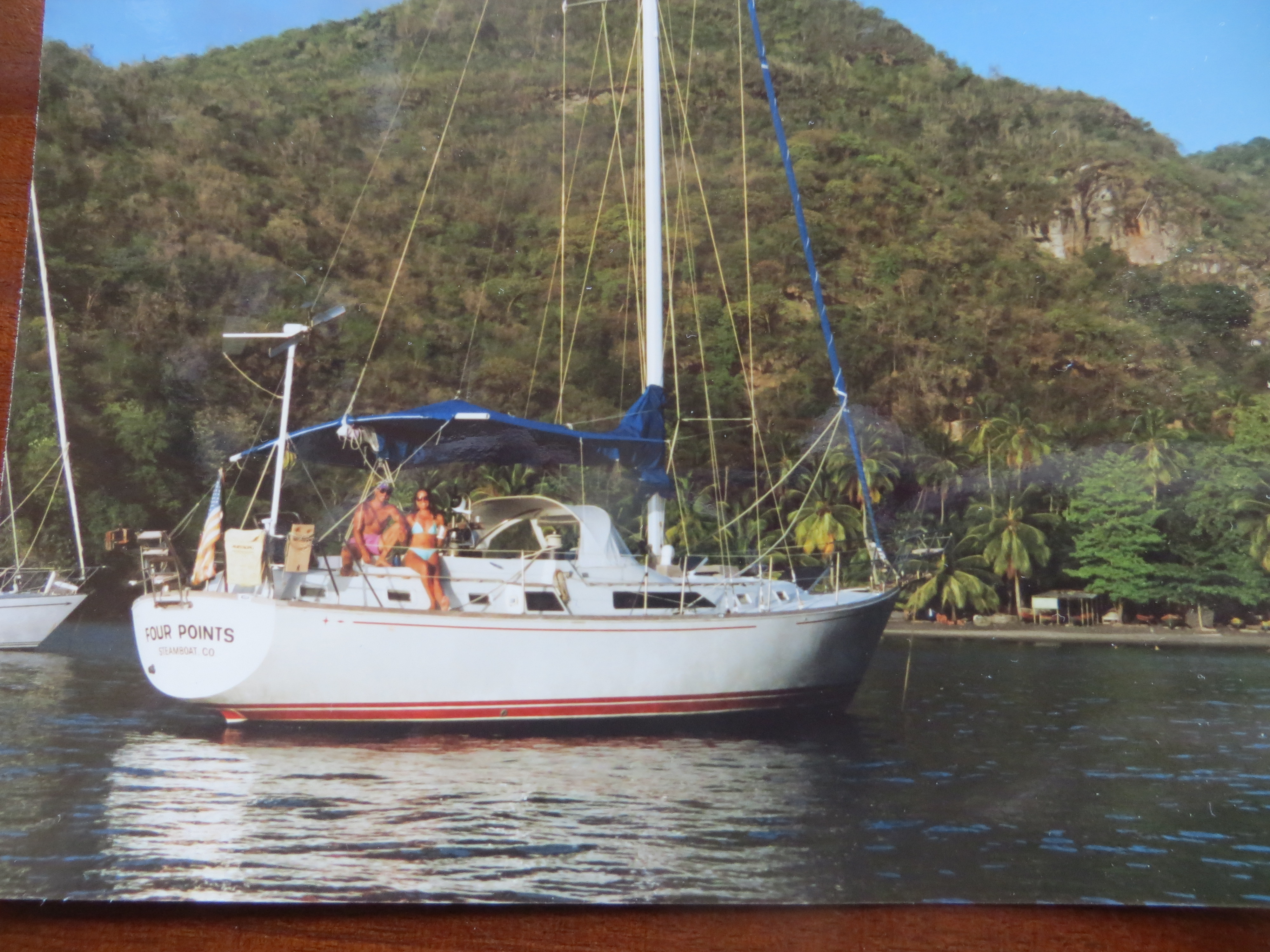 Chapter One: If I Had a Boat
"You lived on a sailboat for 10 years in the Caribbean?"
Yes. What was supposed to be a 2-year "sea-battical" turned into 10 years of exploring and expletives, happiness and hurricanes, joy and tears, new friends, and many hilarious and harrowing adventures. Bill and I were married in 1979 and lived in Steamboat Springs, Colorado for over 13 years. I was raised on Long Island Sound in Connecticut, and while I loved skiing and hiking and biking in the Rockies, I missed the sea.
Every vacation involved water. One fateful trip to St. John, U.S. Virgin Islands, found us "boat-sitting" on a day sail yacht called BALTHAZAR, offering excursions out of Caneel Bay Resort. It was probably night #2 of living on board that we realized this is what we want to do. Live on a sailboat in the Caribbean. (Thank you Captain Pink!). When we returned home, our subscriptions to POWDER and SKI Magazine were replaced by CRUISING WORLD and SAIL Magazines, along with how to fix a diesel engine. We began to plot our escape.
With ups and downs in the economy, it took us 8 years to save enough money, sell our home, our cars, furniture, and the kids (kidding. No kids). We couldn't wait to quote Lyle Lovett: "Kiss my ass I bought a boat, I'm going out to sea!", but we liked our bosses too much, and burning bridges wasn't our style. Thanks to Bill's tireless research, and our many trips to boat yards and sailboat shows, we found our boat exactly where the dream started in St. John. This stroke of luck surely saved our lives. An extended offshore cruise was far beyond our expertise.
We re-named our 43-foot C&C Landfall sailboat FOUR POINTS, after a popular meeting place on Steamboat's ski mountain. It was always great to have someone spy her stern and shout out, "Hey! How'd you get her down the Yampa River?" FOUR POINTS was just what we wanted. Center cockpit. Centerline queen bed in the master cabin. A separate shower stall in the head. A spacious vee berth for our visitors. U-shaped galley. Sold! We moved aboard, and the stars in our eyes quickly clouded over.
We found saltwater in the engine room. Corroded wiring. Sails on their last legs, and a starter that didn't want to. In our quest for the perfect liveaboard, we forgot to kick the tires and look under the hood. We also failed to ask for a sea trial. Sea trial? We were entitled to a sea trial? Dumb and dumber. It wasn't a week after we moved on board that things started getting interesting…