Posted by yatesyachts on Saturday, November 22, 2014 at 4:32 am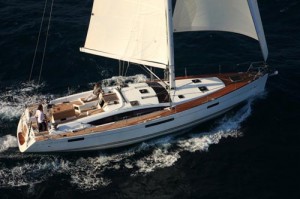 There truly is a yacht for everyone! Sherry is back from the BVI and St. Thomas Yacht Shows with some fabulous yachts to recommend.
Dear Sailors:
There is SOMETHING WONDERFUL in the air. Could it be MORE AMORE? I visited constellations such as PISCES and SCORPIO, experienced ENDLESS PLEASURE, saw STARFISH and found NEMO, solved the ENIGMA of who has one of the best Chefs in the Caribbean, saw a beautiful BLOSSOM, and returned with more than ONE TALE to tell. Call me to learn more about chartering a yacht in paradise this season.
YATES YACHTS will be premiering a new, easy-to-use website soon. We're very excited about the design.