Posted by yatesyachts on Friday, March 23, 2018 at 6:35 pm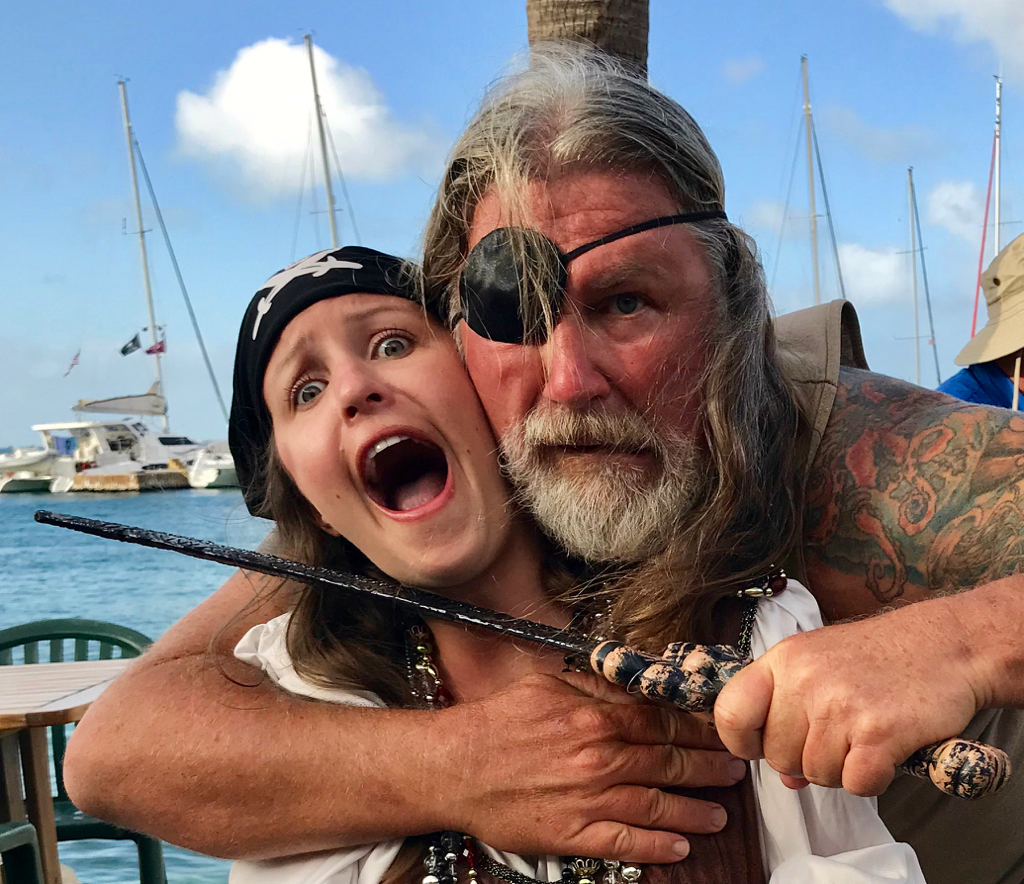 "Placing clients on MANNA is a safe bet for Yates Yachts"
, wrote my most recent guests who chartered this 53-foot catamaran in the BVI. And then I opened the rest of the pictures!
Slit throats and free-flowing rum aside, here is why Captain Wayne and Admiral/Chef Emily on the catamaran MANNA are so easy for me to recommend:
"We loved our cruising vacation. Great boat and even better crew…they are excellent people and great company. There was not one crew I saw in the islands that I'd rather have. The meals were excellent and Admiral Emily accommodated our son's pickiness perfectly. Their knowledge of the area was excellent and Captain Wayne is a great Divemaster. We wouldn't change a thing!"
-A.K., March 2018
To learn how MANNA's benevolent and playful crew "pays it forward", call Sherry at 970-871-6002 or email [email protected].